Let's learn Japanese with anime! Free official youtube channels of anime
2021/09/09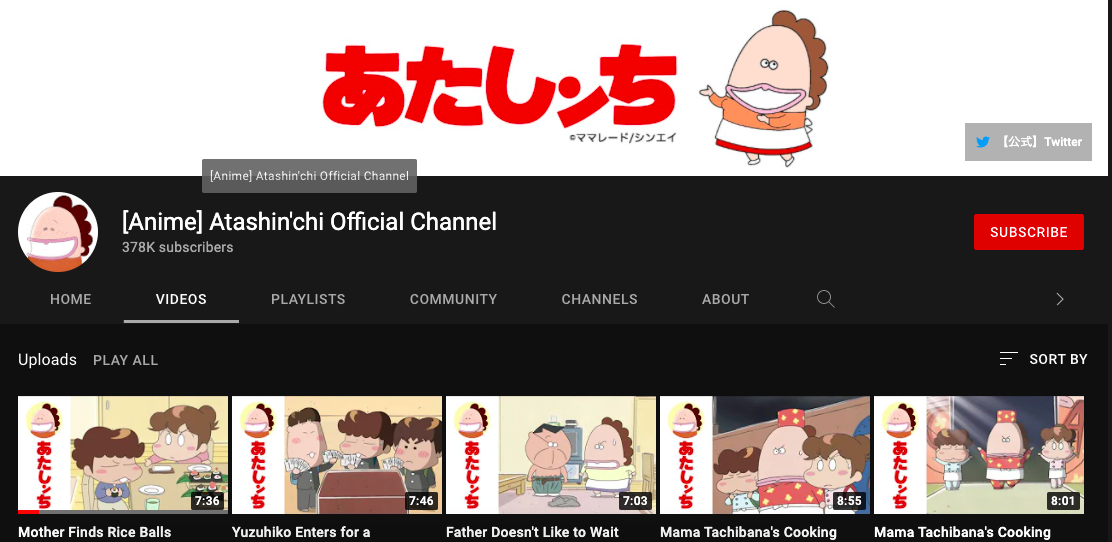 The Japanese words and phrases used in anime are usually easier to understand, so it is a great tool to learn conversational Japanese. Of course you can watch Japanese news to learn the language, however, they use more difficult words and phrases.
Moreover, most of the Japanese anime are enjoyable not only for children but also for adults.
There are many anime programs that broadcast their episodes/contents on their official YouTube channel. It is very useful for your learning as these channels are all official and legal.

①
あたしンち(
Atashin'chi

)
「あたしンち(Atashin-chi)」is widely popular in Japan and on their channel, they upload the most popular episodes. Usually their episodes are short (about 10mins) so you can watch them whenever you have spare time to kill.
Atashin'chi Official YouTube Channel
②
TOEI ANIMATION
TOEI ANIMATION, a Japanese animation studio who have created "Ikkyu-san", "Sailor Moon", or "Dragon Ball", also has their own YouTube channel where you can enjoy some of their most popular anime episodes.
TOEI ANIMATION Official YouTube Channel
You can find more official channels of anime from the link down below!
Citation: mynavi news